Computer & Office
Trending Blog Posts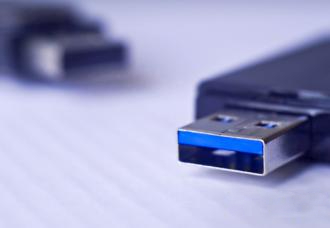 If you want to take advantage of the full performance of a USB 3.0 device on a computer that only has USB 2.0 ports, you can upgrade the USB connectivity. Find out how to upgrade to USB 3.0 quickly and easily, as well as explore other options, in our latest Techblog article.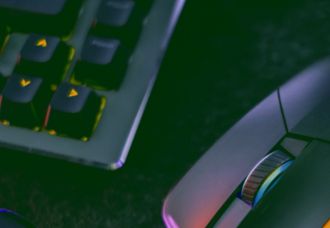 Whenever you click on the mouse or keyboard, a request is sent to the PC. Especially in online gaming, it is important for this information to be sent quickly so that you can react promptly and avoid losing the game. What exactly is polling rate on peripherals, how to measure it and what you can do to improve the polling rate, we now reveal in our Techblog.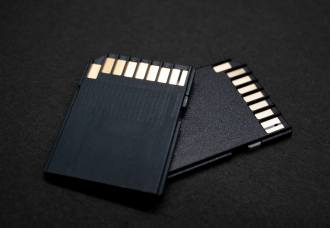 In this Techblog, we show how to format SD cards and provide solutions for various SD card issues. Learn about unprotecting, formatting using a cell phone or computer, and formatting with specialized programs. Read now!
---
A Wide Range of Monitors, Printers and External Memory in our Accessories Store
Make the most of your computer with a wide range of accessories available at our computeruniverse online store. We have everything you need to enhance the functionality and performance of your computer, including monitors, printers, external storage devices, and even more.
A monitor is an essential accessory for your computer, providing a clear and immersive display. Whether you need a monitor for work, gaming, or multimedia, we have the perfect option to suit your needs. Choose from different sizes and resolutions to find the perfect fit for you. Our all-in-one printers are great for high-quality printing of documents and photos, making them suitable for both personal and professional use. And if you need extra storage or backup options, our external memory devices can help you with that.
It is important to have all the necessary components to go along with your main devices. That is why we also provide cables and adapters you might need. We want to ensure that you can connect and use your devices right away without any hassle. When you buy a monitor, printer, or storage device, it is essential to check the scope of delivery to ensure that all the required accessories are included. This way, you can avoid any delays or the need to reorder missing accessories. We have made sure that our computer accessories store has everything you need.
---
---
PC Accessories and Office Equipment for Everyone's Needs
Computers and their accessories serve various purposes in today's modern office settings. That is why we offer a broad selection of equipment and PC accessories in our computeruniverse online store to meet all the requirements. From printers, scanners, and shredders to all kinds of peripherals and office supplies, we have everything you need to create a productive workspace.
Discover modern curved monitors that provide a great viewing experience. In our accessories store, you will also find a great choice of ergonomic keyboards and mice for comfortable and efficient typing and navigation. Fast and efficient laser printers are the ideal choice for both office and home office. And with our reliable data storage solutions, you may keep your data safe and organized. From external hard drives with large storage capacity to portable USB flash drives for on-the-go convenience, we have the right storage solution for your needs. At our computer accessories store, you can easily find and buy all the office technology you need.
PC Accessories for All: A Wide Range from Gaming to Professional Office Equipment
Our online store is known for offering a broad range of PC equipment, perfect for both gaming enthusiasts and professionals. Whether you need gaming accessories for your home computer or office supplies, we have what you are looking for. Find the perfect gaming monitor for your gaming PC, along with a stylish gaming headset to enhance your gaming experience. For extra comfort during gaming sessions, check out our selection of gaming chairs. These and more gaming accessories are available in our store.
Besides, we are experts in office technology, offering a variety of professional equipment for home offices and businesses alike. From standard PC accessories to high-end solutions, we have everything you need to improve your productivity. Using our reliable printers, you can print important documents and vibrant photos with ease. With our high-performance scanners, you can scan and digitize your documents quickly and efficiently, making it easy to go paperless and stay organized. When it comes to securely shredding important documents, an office shredder is a great choice.
Browse our extensive collection and choose the accessories that suit your needs. Enhance your gaming experience and improve office productivity with our quality products.