Laptops, Tablets & PCs
Trending Blog Posts
The power consumption of a computer or laptop depends on how it is used. In the Techblog, we look at the average power consumption of the PC, how you can easily calculate it yourself and which PC components are real energy guzzlers. We also give useful tips on how to reduce the final energy consumption of the computer.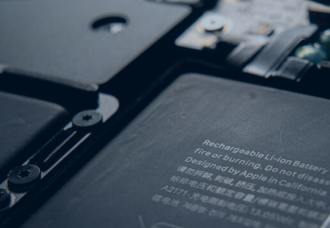 When a laptop gets older, you may quickly notice that the battery doesn't last as long. In our Techblog, we provide tips to recognize a weak laptop battery, how to replace it, and what tricks you can use to extend the battery life.
Finding the right laptop power adapter can be more challenging than expected. While there are universal power supplies available, they may not be suitable for every laptop model. What factors should you consider when purchasing a laptop charging adapter? Is it better to choose the original power cord or a universal one? Our Techblog uncovers how to find the perfect laptop power supply.
---
Buy a New Computer Effortlessly and Conveniently
Buying a new computer online is easy at our computeruniverse online store. Whether you are looking for a high-performance laptop, a reliable PC, an innovative tablet, or a powerful server, we have everything you need. No matter who you are or what you do, we have the right computer for you. Our selection offers the perfect device to meet the specific requirements of students, professionals, gamers, and business owners alike. Just a few clicks and you will find the ideal computer for you.
We have a wide selection of notebooks from top brands to choose from. At our computeruniverse store, you will find laptops for work, studying, gaming, entertainment, or just everyday use. Our range includes stylish and lightweight ultrabooks that are easy to carry around, as well as powerful gaming laptops that provide a great gaming experience. We have laptops with different screen sizes and designs, so you can find the perfect one for your needs. Whether you want a compact and portable laptop or a larger one for better productivity, we have options that will suit you perfectly.
Additionally, we offer a wide variety of tablet PCs that are perfect for people who need a portable device they can take anywhere. These tablets combine a smartphone and a laptop, giving you the best of both worlds. Our selection includes tablets with different operating systems, such as iOS and Android, so you can choose the one that suits you best and works well with your other devices. If you need even more flexibility, we also have LTE tablets that let you stay connected even when you are not near a Wi-Fi network.
Looking for a desktop PC? You are in the right place. We have a wide range of options to suit your needs. Whether you want a powerful desktop tower or a compact all-in-one PC, you will find one at our online store. In our selection, you will find a variety of PCs for everyday tasks, demanding workloads, or exciting gaming.
In addition to laptops, PCs, and tablets, we also have a great collection of servers. These are powerful computers that are essential for setting up efficient networks. They are reliable and powerful enough to handle demanding tasks. For personal use or to coordinate a large office network with multiple computers, we have the perfect server to meet your needs. We offer a range of servers, from powerful tower servers to compact rack-mounted ones, to fit different environments.
Buying a computer online at our store is effortless. With just a few simple steps, you can find and order the computer of your dreams. Explore our collection now and find your perfect match.
---
---
Find the Perfect PC Easily
If you want to buy a computer, it is important to know what you need and choose carefully. Whether you are looking for a super fast computer for everything, a specialized one for a specific task, or an affordable option for beginners, finding the right PC is easy if you specify your requirements with precision.
Desktop PCs offer a customizable and high-performance computing experience. With their powerful processors and large storage capacity, they can handle even the most demanding tasks and allow for smooth multitasking. Desktop PCs are a solid choice for various tasks, including graphic design, business operations, and general workstation needs, offering excellent performance and reliability.
If your needs are more focused on simple tasks like word processing, web surfing, and basic image editing, an entry-level PC is the perfect fit. These computers are affordable and functional, giving a reliable solution for everyday use.
For most users, an all-in-one PC is the perfect option. These devices have a compact design, so you can have an organized setup without losing any performance. All-in-one computers are great for tasks like basic video editing, office work, web browsing, and even playing modern games.
Enthusiasts with specific needs prefer high-performance computers like gaming PCs or CAD stations. These powerful machines provide the best performance for tasks that require a lot of resources. With top-quality graphics cards, fast processors, and high-refresh-rate displays, gaming PCs deliver a smooth gaming experience and stunning visuals.
If you want a small and portable computer, mini PCs are a great option. They have all the power and features of a regular computer but in a compact design. They are perfect for watching movies at home or as a second computer for work.
Our computeruniverse online store has a large selection of PCs to fit different needs. Whether you are a tech enthusiast, a professional searching for a high-performance PC for work, a casual user who needs something reliable and affordable, or a beginner, we have the right PC for you.