Laptops, Tablets & PCs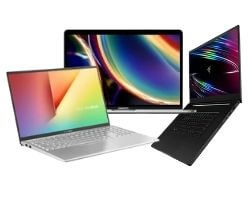 Laptops
For home office, gaming or all-round use. Whether MacBook or Windows laptop - you will find the right laptop here. Simple, reliable, affordable.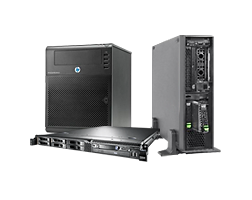 Server
Powerful control centers for the office and home network. Here you will find suitable servers for all important applications, with Intel or AMD processor, for rack or stand-alone.
Easily and conveniently buy a new computer
Buying a new computer online is not difficult. We make it especially easy for you in the computeruniverse online store. You can easily find your way around our large selection. There is a suitable computer for every application, which you can easily order online. High-performance computers for professionals are just as much a part of it as PCs for hobbyists.
Among them you will find notebooks for every application, i.e. for the office, home office, gaming or all-round use. We also offer a wide range of tablets pcs for ultra-mobile use.
You can also find desktop PCs for all common purposes. Furthermore, servers, i.e. computers that are helpful for effective networks. This includes servers for private use as well as those that coordinate large office networks with many computers.
The Top Sellers from Our Collection
Easily find the right PC
Super fast in all disciplines, ideally adapted to a task or inexpensive and ideal for beginners? If you want to buy a PC, you simply have to know your requirements and can then easily choose the right computer.
Most users will be satisfied with an all-in-one PC. It does just as well with simple video editing of vacation videos as it does with office work, surfing the Internet or modern games.
Enthusiasts who have the very highest demands reach for high-performance computers, such as Gaming PCs or CAD stations. Users who want to perform simple tasks such as word processing, web surfing and basic image editing choose an entry-level PC.