The main components of a PC are the mainboard, the processor, the RAM, the graphics card, the power supply and the hard disk. When buying individual parts - as spare parts or if you assemble a PC yourself - it is particularly important that the individual components fit together or are compatible with each other.
Pay attention to the following points:
Does the processor fit on the mainboard? That depends on the socket of the motherboard, see table.
What kind of memory does the motherboard support - DDR3 RAM or DDR4 RAM?
Does the motherboard fit into the case? The type of motherboard - ATX and Micro ATX are the most common - has to fit the case.
Mainboard socket
| | | | |
| --- | --- | --- | --- |
| Manufacturer | Socket | Year | Processors |
| AMD | AM3 | 2009 | AMD Athlon II, Phenom II |
| AMD | AM3+ | 2009 | AMD FX series based on Vishera and Zambezi |
| AMD | FM2 | 2012 | AMD Fusion Processors with multiple CPU cores and one GPU core |
| AMD | FM2+ | 2013 | For example, the APU A10-7850K |
| AMD | FM3 | 2015 | Summit Ridge Processors based on Zen architecture |
| AMD | AM4 | 2016 | Summit Ridge, Raven Ridge, Pinnacle Ridge, Bristol Ridge |
| AMD | TR4 | 2017 | Zen-based Ryzen Threadripper |
| Intel | 1155 | 2011 | Intel Celeron and Intel i-series based on Sandy and Ivy Bridge |
| Intel | 2011 | 2011 | Intel i7 series based on Sandy Bridge E |
| Intel | 2011-3 | 2014 | Haswell-E-Processors |
| Intel | 1150 | 2013 | Intel i-series with Haswell and Broadwell architecture |
| Intel | 1151 | 2015 | Intel Skylake architecture, also the future architectures Kabylake and Cannonlake |
| Intel | 1151 rev2 | 2017 | Intel Coffeelake architecture |
| Intel | 2066 | 2017 | Intel SkylakeX architecture |
The power supply must be strong enough to supply all components with power. You should not save on this component. You can calculate the required power for the power supply. Use the TDP (Thermal Design Power) of the graphics card and processor. You can find this information on the packaging or in the technical data of the components. Add these values together. You can use these reference values for the power consumption of the other components and also add them:
Mainboard – 25 watts
Working memory - 6 watts
Hard disk - 10 watts
SSD – 2 watts
Optical drive (CD/DVD burner) - 7 watts
The overall result gives you a guideline that you can use when choosing a power supply. Make sure that you choose a power supply that still has some buffer upwards. At full load, a power supply should be utilized to 80%.
Tip: Also consider that you might want to upgrade your system in the future. In order not to have to replace the power supply unit with every component adjustment, we recommend planning generously here.
There are also two different forms of hard drives: SSD (Solid State Drive) and HDD (Hard Disk Drive). SSDs score with higher speeds, but are more expensive compared to HDDs. Many PCs today have two hard drives installed, an SSD to start programs quickly and an HDD to provide a cheaper alternative for large amounts of data.
The two most common operating systems for computers are Windows and Mac OS X from Apple. With Mac OS X, you have the advantage that the operating system and computer come from the same manufacturer, namely Apple, and are perfectly matched to each other. Apple also comes with a lot of software, such as programs for word processing and spreadsheets, for video editing or image editing.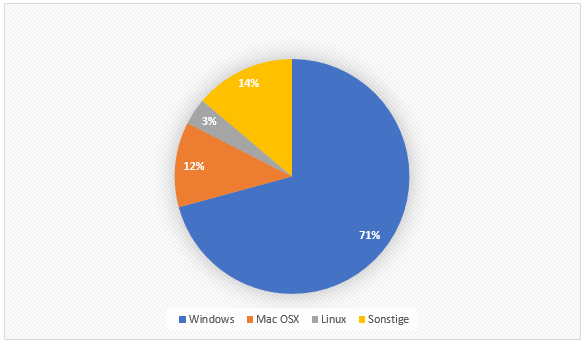 The advantage of Windows is that there is generally more software for Windows. In addition, the model selection is much larger than with Apple computers. If you are looking for an inexpensive entry-level PC, you will also find Windows devices. Apple computers are more expensive and only start at the upper mid-range; the cheapest Mac is the Mac mini starting at 841 Euros.
Which PC is ultimately the right one for you depends on what you want to do with it. For surfing and watching movies and listening to music, an entry-level PC will suffice. If you want to work on the PC and use programs like Word, Excel and other office programs, look around at the office PCs. And if it should be a gaming PC or the PC is to be used for professional image editing and video editing, then it must also provide the necessary performance.
Price-performance winner PCs 2021
| | | | |
| --- | --- | --- | --- |
|   | Entry-level/office PC: Lenovo IdeaCentre 310S-08ASR 90G9007VGE | Mid-range/all-round PC: Acer Aspire GX-781 DG.B8CEG.069 | Gaming PC: Hyrican Hyrican Striker red 6367 i5-9400F |
| Operating system | Windows 10 | Windows 10 | Windows 10 |
| Processor | AMD A9-9425 | Intel Core i5-7400 4x 3.00 GHz | Intel Core i5-9400F 6x 2.90 GHz |
| Graphic | AMD Radeon R5 Shared Memory | NVIDIA GeForce GTX 1050 2.0 GB | NVIDIA GeForce RTX 2060 6.0 GB |
| Working memory | 8 GB RAM | 8 GB RAM | 16 GB RAM |
| Hard drive | 2 TB HDD | 256 GB SSD | 480 GB SSD, 1 TB HDD |
| Ports | WLAN, 2x USB 3.1, 2x USB 2.0 | WLAN, 3x USB 3.1, 4x USB 2.0 | WLAN, 4x USB 3.1, 4x USB 2.0 |
| Price | From € 397,- | From € 666,- | From € 1044,- |
You have three options when buying a PC: You can buy a ready-made PC system, use the configurator to find the right PC for your needs, or buy the individual components and assemble the computer yourself.
Complete PC system

This is the easiest way to buy a new computer. You choose a ready-made system and only need to connect it at home. The advantage is that you don't have to do anything besides choosing the PC - unpack it, connect it, turn it on, and you're done. This is the safest method for less experienced users. You may have to cut back on the flexibility of its PC system, since you can only access prefabricated systems.
Assemble PC with the help of the configurator
For advanced users, the configurator is suitable to find the right PC that fits your needs. With a PC configurator, you can choose yourself which components you want to have in your system, but the configurator makes sure that all components are compatible with each other. After selecting the PC, it will also come to you fully assembled. These PCs are usually a bit more expensive than self-built ones, but you can be sure that all components fit together and everything works smoothly.
Assemble PC yourself
Experts can also assemble their PC themselves. This means a lot more work, but you get exactly the components you need and that meet your requirements. Usually, a self-assembled PC is a bit cheaper than a complete system.
When buying individual components, make sure that they all fit together: Is the mainboard suitable for the case? Do the RAM bars fit on the mainboard? Is the power supply strong enough? Does the processor fit on the mainboard? (For more information, see section 1 Specifications).
Office PCs
Office PCs for Word, Excel and Co. are available for under 500 Euros. The requirements for office applications and surfing are low: You do not need a powerful graphics card or a powerful processor to work or surf with it. Before buying, consider how much storage space you need and pay attention to the size of the hard drive(s). Also consider how many ports (for keyboard, mouse, printer, etc.) you need.
No graphics card necessary (the on-board card of the motherboard is sufficient)
It should be at least 4 GB RAM
Mid-range/all-round PCs for (almost) all cases
If you frequently sit at the PC and also want to use somewhat more complex programs, such as Photoshop Elements or Photoshop CC, or play computer games with medium requirements, then you should make sure that a dedicated graphics card is installed (and not only the Intel HD Graphics, which is already integrated in the processor). As for the working memory, 8 GB is sensible. This way you can also open several programs at the same time. Consider how much storage space and which ports you need when buying. The price should start at 500 Euros upwards for such an all-round PC.
Mid-range CPU and graphics card recommended
8 GB main memory (RAM)s
Gaming PC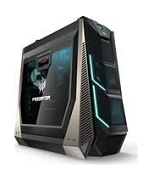 Gaming PCs have to be powerful to meet the minimum requirements of current gaming highlights. For an unadulterated gaming experience, it should be at least an i5 processor and an RTX 2060 graphics card. Note that if your PC only meets the minimum requirements for a game, you will only be able to play it with limitations on the graphics settings, and even then often not smoothly. The price for gaming PCs starts at about 750,- Euro, for better systems you have to calculate from 1.000,- Euro upwards. Real high-end gaming PCs also quickly cost several thousand Euros.
Graphics card and SSD are decisive here
A somewhat older generation can be chosen for the CPU.
8 GB RAM should be at least
Example PC systems for different application areas
| | | |
| --- | --- | --- |
| Entry-level/Office PC | Mid-range/all-round PC | Gaming-PC |
| HP 260 G3 DM 4YV64EA Mini-PC | Lenovo IdeaCentre AIO 520-24ARR F0DN006KGE | Centurion Hyperion 100698014 |
| ASUS VIVO VM65-G095M | Acer Aspire GX-781 DG.B8CEG.069 | MSI Aegis 3 8SD-215 |
| Lenovo V530 TWR 10TV0028GE | Dell OptiPlex 3060 SFF-CR41D | Medion Erazer X67113 Gaming PC |
Depending on which software you want to use on your PC, the computer must have the appropriate equipment. Office software also runs on inexpensive computers with less performance, but a gaming PC needs more power. More power is also required for professional image editing or video editing. Here, you should at least go for a PC with an Intel Core i5 or Ryzen 5 processor, a graphics card like the Nvidia GTX 1060 or better, and 8 GB of DDR4 RAM. The hard drive has to be large enough, since current games need a lot of space - a gaming PC should therefore have at least 1 TB. If you want a future-proof gaming system that will still allow you to play the latest blockbuster games in the next two to four years, the PC should have at least an i7 or Ryzen 7 processor, an RTX 2060 or 2070 graphics card and 16 GB of RAM.
If you are on a tight budget, you can save a bit by not going for the latest hardware, but fall back on the respective predecessor components. For most current games, it does not have to be the latest hardware.
The basics - mouse, keyboard, monitor:
You can't do without these three: a PC includes a mouse, keyboard and monitor. With all three, there are various things to consider.
Find the right mouse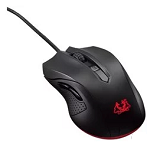 When it comes to the mouse, the question is whether it should be wired or wireless. The advantage of a wireless mouse is obvious: There is less cable clutter. In addition, you are more mobile, for example with a laptop. For this, you need a battery - and ideally always spare batteries in the house. A mouse with a battery and charging station is more practical, but it also has a cable. Gamers like to use mice with a cable because the response time is a bit shorter. In addition, they are usually more precise. Wireless mice often have a laser, which is less accurate than an LED sensor.
If you work or play a lot on the PC, an ergonomic mouse is recommended, i.e. one that has a depression for the thumb. Besides the obligatory right and left mouse buttons and the mouse wheel, many mice also have other buttons that are freely programmable. This is not absolutely necessary for most users, but it can be a real relief, for example, for quickly scrolling back and forth in the browser. Gamers use the programmable keys to assign certain actions to them, which simplifies gaming and often makes it more comfortable.
Characteristics pc mouse:
Wireless: less cable clutter, more mobile, but requires batteries
Wired: no batteries needed, faster response time, more accurate
Mouse with charging station and battery: flexible, but also with cable (depending on the location of the charging station, but less annoying than with a wired mouse)
Ergonomic mouse: Good for long work and play
Mouse with programmable buttons: more comfort, interesting for gamers
Find the right keyboard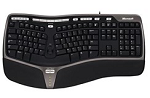 There are also variants with and without cables as well as ergonomic keyboards. As a rule, it is sufficient for the keyboard to have a palm rest. An ergonomic keyboard is more comfortable if you work with it for a long time. However, it takes some getting used to and is more expensive than keyboards that are not ergonomic. With a wireless keyboard, you are more mobile and have less cable clutter. However, you will need batteries.
You can also choose between a mechanical and a conventional, so-called rubberdome keyboard. The conventional one has a rubber mat under the keys, which triggers the contact for the keyboard command. It is usually cheaper than a mechanical keyboard, and also quieter to touch. However, mechanical keyboards are more durable - should a key break, it can easily be replaced.
Features keyboard:
Wireless: more flexible, but needs batteries
Wired: no batteries, less flexible
Ergonomic keyboard: Comfortable, even if you work with it for a long time, takes getting used to, more expensive
Rubberdome keyboard: cheaper than mechanical keyboard, quieter, less durable
Mechanical keyboard: durable, individual keys can be replaced, more expensive
The monitor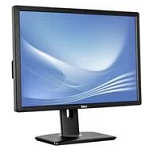 You should not buy a monitor smaller than 21 inches these days. If you want to watch movies on your PC or play games, a 27-inch monitor is recommended. More screen diagonal means a big plus in comfort. But other features are also decisive for this:
Hertz: The refresh rate - 60 Hz is sufficient in most cases, 120 Hz or 144 Hz are recommended for fast gaming and video editing
Response time: Is important for moving images (movies, games), should not exceed ten milliseconds, the lower the better
Contrast: Describes the ratio of black and white pixels, should be at least 350:1, the higher the front number the better
Brightness: luminous intensity of the monitor, is specified in candela per square centimeter, should not be less than 200 candela/cm³, the higher the better
Ports: HDMI, DVI, Displayport - a DVI connection requires an additional cable for sound transmission, HDMI and Displayport do not; VGA connections are no longer up-to-date; make sure that the monitor's connection also matches the PC's connection or use an adapter
Matte or glossy: A matte monitor has the advantage that it can be placed anywhere because there are no reflections. A glossy monitor has stronger colors and higher contrast values. Which is more suitable for you thus also depends on where you place the monitor. For office work, a matte display is the better choice, for image and video editing and for gaming, a glossy monitor can be useful..
Make sure that the monitor and graphics card are compatible. Some monitors support FreeSync technology, which is supported by AMD graphics cards. Others rely on the GSync standard, which only Nvidia graphics cards support. FreeSync and GSync are technologies that ensure that the graphics card and monitor work in sync. If a monitor supports neither, it will be compatible with both Nvidia and AMD graphics cards.
The good sound - loudspeaker
Many monitors have built-in speakers, but external speakers are still recommended for the PC because the sound quality is simply better. Depending on how important the sound is to you, a 2.0 or 2.1 speaker system will do. Alternatively, go for a 5.1 or 7.1 system with surround sound. The front number stands for the number of speakers and the back number for the subwoofer.
Headsets and microphones
If you listen to a lot of music, watch movies or play on the PC, but do not want to disturb the people around you, headphones are recommended. For movies and music, normal headphones without a microphone are sufficient. For gamers, it should either be a headset (headphones plus microphone) or headphones and an additional table microphone to be able to communicate with fellow players in online games. There are also headphones with surround sound. These are also suitable for movies and music, but are especially important for gaming.
Trend of the future: VR glasses
They are already all the rage among gamers and nerds: VR glasses such as the Oculius Rift. VR stands for virtual reality. These glasses are especially interesting for cineastes and gamers, as they let the user dive even deeper into the world of movies or games. If you are interested in VR glasses, consider the system requirements:
Minimum requirements Oculius Rift:
Graphics card: Nvidia 970/AMD 290 - recommended: GTX 1060/AMD Radeon RX 480
Processor: Intel i3-6100/AMD FX4350 - recommended: Intel i5-4590
Working memory: 8 GB
HDMI: one free HDMI 1.3 port
USB: 1x USB 3.0, 2x USB 2.0 - recommended: 3x USB 3.0, 1x USB 2.0
Furthermore, be sure to test VR goggles in advance to find out if you are susceptible to "motion sickness." As fascinating as virtual reality is, putting on VR glasses can cause nausea, similar to typical motion sickness. Currently, developers are still working on systems to make the experience as pleasant as possible.
Other accessories - nice, but not mandatory
Printer and scanner or multifunction printer (printer, scanner, copier, fax)
External hard drives, USB sticks, NAS
Mousepads
Webcam
Controller, Joysticks, Gamepads
Gaming chairs
Desks
Ergonomics - for healthy work at the PC
Another aspect of the monitor is ergonomics. A height-adjustable monitor can be precisely adjusted to the user. By the way, the same also applies to the chair on which you sit at the PC. After all, this is the only way to set up your workstation - or the place where you play - so that you adopt the correct posture that will prevent you from back pain and eye strain. A height-adjustable table can also be useful to achieve the optimal posture in front of the PC.
Computer does not boot
It may sound trivial, but sometimes it really is the solution: If the PC makes no noise at all, check the power switch. The toggle switch is usually located at the back of the computer.
If the power switch is set to "on", check the power cable. If the power cable is also seated correctly, either the power supply - a common reason - or the motherboard could be defective.
If the PC emits beeps when it is switched on, but does not boot up, it is a hardware defect. These BIOS beeps (beep codes) can be used to identify which component is defective or incorrectly installed. This allows you to replace individual components. If you don't trust yourself with the exchange, the beep codes also help the expert to quickly find and fix the error. A list of the beep codes and their meaning can be found on Wikipedia. Translated with www.DeepL.com/Translator (free version)
Can I repair my computer myself?: In many cases, you can repair your PC yourself. A power supply unit or a graphics card can be replaced relatively easily. However, make sure that the power supply has enough power and that the graphics card fits the monitor. Be careful when installing the graphics card so as not to damage any other components. However, you should keep in mind that with ready-made PC systems, you will usually lose your warranty if you open the case. If you have assembled the PC yourself, you can also open it without hesitation. Translated with www.DeepL.com/Translator (free version)
Most common sources of errors
Among the most common sources of errors that can be determined by beep codes are graphics card and the RAM. If you start your PC and don't hear any beep at all (a short beep means that the computer is booting properly), don't get a screen signal, the fault is usually with the power supply.
Computer does not recognize cell phone
If the computer does not recognize the phone, the first step is to restart the phone and the computer. If that still doesn't do anything, try a different USB cable and USB port on the computer.
Under Windows 10, there may be problems with the detection of the cell phone. Open the Device Manager. If the phone appears there with a yellow exclamation mark under "portable devices", right-click on the phone and select "Search for driver software on the computer". Then select the item "Search from a list of device drivers on the computer" and now select "MTP USB device". Now confirm with "Next" and install the correct driver.
Computer simply goes off
If the computer simply goes off, this can have many causes. First, consider whether you have changed anything on the PC. If so, reset the computer to its previous state. In Windows 10, go to the Control Panel, select "Open System Restore" under "Restore" and follow the instructions. If you have recently installed new hardware or connected a new hard drive, this may also be the cause.
A common problem when the computer simply goes off is the temperature. Use a program to test the temperature of the motherboard and hard drive. Also clean the fans - many temperature problems can be solved this way.
A virus can also cause the computer to simply go off. Have a virus scanner check for viruses and Trojans. You should also check the power options - sometimes these are simply set incorrectly and the computer goes out because of this.

The power supply can also be to blame for the PC simply going off. Especially if it is an older model, a defect is very likely. Replace the power supply and make sure that the new one has enough power.
Your PC is slow? - How to make it fast again
If the computer becomes slower and slower, you should first remove the data junk that has accumulated over time. Programs such as the free CCleaner are suitable for this. Defragmenting the hard drive can also be helpful here. Another reason for a slow PC can be a virus. In addition to an up-to-date anti-virus program, which you should always have active, Malwarebytes is recommended here, which is also free in the basic version. The program detects viruses and Trojans and helps to remove them.
If the computer is already somewhat older, a new installation of the operating system can be useful. First make a backup copy of all files stored on the computer and make sure that you have an installation medium for Windows - you should create this for a new PC immediately after startup!