Laptops buying advice
A new laptop is needed - but how do you find the right one for your needs in the mass of products? This buying guide is supposed to help.
Before you buy a laptop, you should consider what requirements you have for the device. Is it intended for office applications or do you want to edit pictures and videos professionally? Do you want to use the laptop for surfing the Internet or for gaming?
Browsing, mail, office applications
The requirements for a laptop are much lower for office applications and browsing than for gaming or image editing. If you mainly want to use your laptop for surfing and office applications like Word or Excel, a notebook with an inexpensive entry-level processor like the Intel Core i3 or an AMD Ryzen 3 is sufficient. You should choose 8 gigabytes (GB) for the working memory. Such laptops are already available from 300 Euros in the computeruniverse store.
Image editing, video editing, gaming
If you edit pictures or play with the laptop, then more powerful hardware is needed. For this, the laptop should be equipped with at least an i5 or a Ryzen 5 processor. Since the programs for laptops are getting more and more powerful, the choice of RAM should be 16GB. This way, you will enjoy your new laptop for a long time. For complex 3D games, it should even be an i7, i9 or Ryzen 7 processor. Such a processor in combination with a large RAM is also recommended for video editing. A graphics chip integrated on the processor is not sufficient for gaming and video editing. Therefore, make sure that the chosen laptop has a separate graphics card. It should have at least 8GB of graphics memory.
Graphics card - integrated or dedicated?
A suitable graphics card is also crucial when choosing a laptop. Especially entry-level laptops often have an integrated graphics card in the processor. It is sufficient for simple office applications. If you want to edit videos or use the laptop for gaming, you need a dedicated graphics card with its own video memory. A powerful graphics card is especially important for video editing. For gaming, it depends on the type of games. For 2D and retro games, a mid-range graphics card with 4 GB RAM is sufficient. For high-end games with high resolution (UHD/4K) and edge smoothing as well as VR games, graphics cards with 8GB or even 16GB of RAM are necessary. These graphics cards are also suitable for video editing as well as CAD and 3D applications.
When buying a laptop, the operating system also plays a role. We also sell laptops without an operating system, so you can decide for yourself on which basis the laptop should run. Many users choose the free operating systems Ubuntu or Linux. Of course, the latest Windows version can also be installed on a laptop without an operating system. This variant brings some savings potential, since these laptops are cheaper to buy.
Most of the laptops in our store come with Windows 11 or 10. You should pay attention to the different versions of Windows. These are available as Windows Home for home users, Windows Pro for professional office use and Windows S. Windows S is a very simple version of the operating system and only suitable for absolute beginners.
One possibility is the Linux operating system. It is better suited for more experienced users, although standard programs also run under Linux. However, gamers should go for Windows, since many games do not run under Linux. Those who want to use Photoshop to its full extent are also better off with Windows. However, office applications and an image editing program are already available on Linux. So, if you don't necessarily want to rely on the usual, Linux is an interesting alternative. Linux is also ahead in terms of security, since there is hardly any malware for Linux systems.
The so-called Chromebooks are conquering the market. They are easy to use and super fast. Their operation is reminiscent of that of a tablet or smartphone. The entire interface is controlled via apps that can be easily downloaded from the app store. Currently, Chromebooks do not have much internal memory, as they are designed for constant connection to the Internet. For laptop beginners, a Chromebook is well suited beyond the Windows world.
Apple MacBooks are also an alternative to Windows notebooks. They are a bit more expensive, but also come with a lot of software. Office applications, programs for image editing and video editing are already included in laptops with Mac OS X, for example. MacBooks have a fancy user interface, intuitive handling and the operating system runs a bit more stable than Windows. On average, MacBooks last much longer than other notebooks and are thus worth their price in the long run.
Notebooks are available from numerous manufacturers. The following table provides an overview of which manufacturers have particularly excelled in certain categories or offer special products for the respective demands.
Laptops are available from numerous manufacturers. The following table provides an overview of which manufacturers have particularly excelled in certain categories or offer special products for the respective demands.
| | | | | |
| --- | --- | --- | --- | --- |
| Entry level laptops | Multimedia-laptops | Business laptops | Gaming laptops | Convertibles |
| Asus | Lenovo | DELL | Gigabyte | Lenovo |
| Acer | HP | Apple | MSI | Acer |
| Lenovo | Apple | Lenovo | HP | DELL |
| Medion | Acer | HP | Asus | Microsoft |
Table 1: Laptop manufacturers and categories
Entry-level and simple office laptops are primarily characterized by low prices and easy handling. In the business sector, especially Dell laptops have made a name for themselves because the manufacturer is characterized by user-friendliness, security and support. Moreover, Dell not only offers individual products, but also total solutions for companies. Apple's MacBooks are now also used more often in companies, not only in the creative sector, because they offer comparable advantages as the Dell devices (security, support, user-friendliness).
The notebooks from Gigabyte and MSI, for example, have been developed especially for gamers' needs; they rely on powerful hardware and a cool design. Multimedia laptops are available from many manufacturers in different configurations and price ranges.
Find the right screen size
The screen size is one of the most obvious features of a laptop. It also depends on the usage as to which size is advisable. If you want a device that is as mobile as possible, you will go for a smaller screen with 13, 14 or 15 inches. If you want to work with it as comfortably as possible or if you want it to be a gaming notebook, the larger models with 17 inches are recommended.
| | |
| --- | --- |
| Advantages of smaller laptops (up to 15 inches) | Advantages of larger laptops (over 15 inches) |
| compact | comfortable operation |
| easy | Replacement for a desktop PC |
| Suitable for mobile use | eye-friendly |
Table 2: Advantages of smaller and larger laptops
Laptops with a 15-inch screen diagonal are not only smaller, but also lighter than 17-inch laptops. Also pay attention to the weight! For those who use the laptop as a space-saving replacement for a desktop PC, size and weight played less of a role. However, if you want to work on the go, this is an important factor. The bigger the screen, the more comfortable it is to work and surf, but the laptop also gets heavier with increasing screen size.
Buy laptop - touchscreen yes or no?
As of Windows 8, Microsoft's operating system also supports touchscreens. Especially convertibles - laptops with a detachable or foldable keyboard that can also be used as a tablet - are equipped with a touch-sensitive screen. However, conventional notebooks are also increasingly using touchscreens.
Before buying a laptop, you should consider whether you need a touchscreen or not. For a convertible, the touchscreen is of course essential. For a normal laptop, a touch-sensitive screen is less important. However, it can be useful if you work a lot on the go and don't always have a mouse with you. The operation on the touchscreen is then usually more comfortable and accurate than with the touchpad.
DVD drive - is it still necessary?
Many current laptop models come without a DVD drive. Since most software is also available for download today, this is not a problem. However, if you still have older programs on CD or DVD that you want to continue using, a DVD drive makes sense. If this is not the case, you can also do without it and thus save on both the price and the weight of the notebook. If you later realize that you do need a DVD drive or burner, you can also fall back on an external device. DVD drives / burners are already available for around 30 Euros.
Which ports are important?
For a purchase decision, you should also consider the ports that your laptop needs. Above all, it is important that there are enough USB ports. How many ports you actually need depends on how many devices you want to connect. While you can provide additional ports with a USB hub, a laptop should have at least two. USB 3.0 and USB 3.1 provide fast data transfer, but USB 2.0 also transfers without problems, it just takes a bit longer.
You can usually connect a USB 2.0 device to a USB 3.0 port and vice versa without any problems. The situation is somewhat different for printers (USB B-type) as well as cell phones and digital cameras (mini-USB): You can connect devices with USB 2.0 plugs to USB 3.0 sockets. However, this does not work the other way around.
If you want to connect your laptop to a larger monitor or the TV, you will need an HDMI port. If your monitor or TV still has a VGA port, you can still connect it via the HDMI output of the notebook with the help of an adapter.
MacBooks from Apple have a Thunderbolt interface. Here, all transmission channels for picture, sound, energy and data are bundled in a single port.
Connecting laptop to other devices via Bluetooth
You can also connect your laptop wirelessly to other devices. This is possible via Bluetooth, among other things, if the devices are close to each other. To do this, activate Bluetooth on both devices. On your Windows laptop, you do this via the Info Center at the bottom right edge of the screen (speech bubble icon). Select "Bluetooth" and follow the instructions. You can connect a mouse to your Windows notebook via Bluetooth by going to the settings and selecting "Devices" there. If you haven't already done so, activate Bluetooth. Now click on "Add Bluetooth and other devices", select "Bluetooth" and follow the instructions.
You connect a MacBook to other Bluetooth devices in a similar way. At the top right of the screen, click the Bluetooth icon in the status menu and select "Enable". Now click on the Bluetooth icon again. All available Bluetooth devices will now appear in the drop-down menu. Select the particular device that you want to connect to the MacBook. You will then need to authenticate the Bluetooth connection by entering the numeric code displayed on your MacBook on the device you wish to connect. Once the Bluetooth device is authenticated, open the drop-down menu again by clicking on the Bluetooth icon. Now select the device and you can connect it to your MacBook.
Cheap entry-level laptops are already available for about 200 Euros. If you are looking for a laptop for surfing and office applications and do not have any demands on storage space and speed, such a cheap device is sufficient. However, be aware that you will have to cut back on features and comfort as well as speed.
An alternative for a small budget are used or refurbished laptops or B-goods offers. Here you often get a really good device for little money.
Most mid-range laptops starting at 500 Euros are suitable for somewhat higher demands like image editing, more memory and a faster speed. Especially for entry-level and mid-range laptops, a price comparison and a closer look at the features are worthwhile.
If you want full power and gaming fun, you will have to pay a lot more: Gaming notebooks and laptops that are also good for video editing and CAD applications, for example, are available from around 1,000 Euros upwards. The same applies to Apple's MacBooks.
With a tight budget, you can also fall back on devices from the pre-series. These are often a bit cheaper than the current models, and a comparison between the older versions and the newer devices is definitely worthwhile. You can easily save a few hundred Euros, especially with more expensive notebooks.
Laptops in comparison - prices, equipment and needs of the user
| | | | |
| --- | --- | --- | --- |
| Laptops under 300€ | ASUS Chromebook C423NA-EB0462 | Lenovo Chromebook S345-14AST | Lenovo IdeaPad 1 11IGL |
| Notebooks up to 500€ | Lenovo IdeaPad Duet 3 | Acer Chromebook Spin 511 | HP Chromebook x360 11 G3 |
| Laptops up to 1.000€ | Lenovo ThinkPad E15 | Acer Aspire 3 | HP Pavilion 15-ec1478ng |
| Laptops over to 1.000€ | Dynabook Satellite Pro | MSI WS66 10TL-220 | Fujitsu Celsius H7510 |
Table 3: Laptop price classes
The table provides an overview of all price ranges and shows the notebooks with the best price-performance ratio. It is also important here to take a close look at the features to see if they fit your own requirements.
Most users will probably find themselves in the two medium price ranges - between 300 and 1,000 Euros. You will have to cut back on the cheaper models, especially in terms of storage space, but also in terms of speed and comfort. The models in the upper price range above 1,000 Euros, on the other hand, are rather special and are aimed at gamers or those who have higher demands in terms of requirements or comfort.
Replacing defective parts like a hard drive or a graphics card is a bit more complicated on a laptop than on a desktop PC. Sometimes special tools are required. Nevertheless, it can be worthwhile under certain circumstances. Replacing a hard drive is usually possible even for less experienced screwdrivers, and a defective battery can also be replaced without problems. The graphics card requires a bit more know-how. However, keep in mind that you usually lose your warranty if you open your notebook. If something breaks during the manufacturer's warranty period, it is always advisable to first ask the manufacturer or computeruniverse's customer support. If the warranty has already expired, you should still consider whether you want to do it yourself or let a trained professional do it.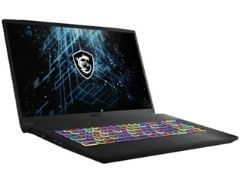 It is quite common to assemble your own desktop PC. The situation is different for notebooks. Assembling a laptop yourself is usually more expensive than buying a ready-made device. Although it is possible, we recommend using the filter function to specifically search for notebooks that match your expectations and demands.
For laptops, there are many accessories items that will make your life and work easier. The most common are:
Bags and backpacks
Mouse
Mouse pad
Powerbank
Laptop lock
Display protection film
Docking station
Car power supply
Stylus for touchscreens
Cooling pad
USB lamp
Keyboard
Bags and backpacks are especially useful here to transport and store the notebook safely. A mouse can also be a helpful extra, since input via mouse is easier and more accurate than with the integrated touchpad.
If you are on the road a lot and want to use your laptop, it is worth considering an additional battery or powerbank. After all, there is not always a power outlet nearby where you can charge the notebook.
If you work at least occasionally in public places (library, café, hotel, train, etc.), a laptop lock is also a sensible purchase. This will protect your notebook from theft.
When buying a laptop bag or backpack, make sure that the bag is also the right size for the laptop! You should also have the weight of the bag in mind - the lightest laptop is useless if the bag is very heavy for it.
A clean laptop lives longer
To ensure the longevity of a laptop, you must clean it occasionally. When cleaning, make sure that the notebook is switched off and disconnected from the power cord. A fine brush is recommended for cleaning the keyboard.
Cleaning laptop:
First, turn the laptop over and shake it gently. Then go over the keyboard with a fine brush. The screen is best cleaned with a microfiber cloth - dry or slightly dampened.
You can use your laptop as a WLAN hotspot. It needs an active Internet connection for this. To set up a hotspot, go to the Windows Start menu and then to Settings (the gear icon). Now click on "Network and Internet" and select the "Mobile Hotspot" option in the left column. Set the slider to "On".
You can change the name of the hotspot and assign a password under "Edit". Make sure that you select a secure password.
Laptop becomes slow
Common causes of laptop problems are clogged or dusty fans and defective components. If the laptop becomes slow or hangs more often, a reinstallation of the operating system makes sense. Before that, you should perform a disk cleanup. If this does not bring any improvement, a new installation of the operating system is necessary.
If a defect occurs during the manufacturer's warranty period, please contact the manufacturer or computeruniverse's customer support.
If the laptop gets hot, a dusty fan is often the cause. If you have already cleaned the fan and the laptop still gets hot, you can remedy the situation with a cooling pad. However, always keep an eye on the temperature. The surface on which the notebook is placed can also be a cause of heat buildup. Soft surfaces like table and bed covers, your own lap, etc. are not good for heat regulation. It's best to place the laptop on a special notebook stand or cooling pad. This ensures that the fan can work properly.
If the display remains black, first connect the laptop to an external monitor or the TV. This way, you will find out whether the problem is with the screen or not. A possible fault can also be a cable break. Opening and closing the notebook puts a lot of stress on the cables over time. In this case, replacing the cables can be worthwhile. If the screen is actually defective, you should calculate exactly whether a repair is worthwhile.