Reading out defective hard drives – How to recover your data
It's an absolute nightmare for every user: you store documents and pictures on an external hard drive and it suddenly starts making strange noises or even crashes. And you were unable to secure all your files and photos first. However, not only technical problems but also human error can cause data loss. You fail to pay attention for a moment, click the wrong button and the document you were working on disappears. Whether due to human error or technical difficulties, data loss is one of the unpleasant things in life. The following article explains what you can do if something like this happens to you and what options you have to recover your data, pictures and documents after all.
---
---
Data files, including the operating system, are stored on hard drives. The downside is that they often have a limited service life, which means that they can suddenly give up the ghost. So what can you do if you have a defective hard drive, but nevertheless want to recover the data?
Step-by-step guide
You must first remove the hard drive from your computer and then connect it to another computer.
The next step is to open the search function or the file explorer via the key combination "Windows key" and "E" and then select the connected hard drive.
Access to this hard drive may be denied. In this case you need to modify the access rights. There are different instructions for doing so and you can request them the internet.
Next, you can transfer the data on the defective hard drive to another storage medium.
Once the data is backed up, the hard drive can be formatted.
If this approach doesn't work, you can download a special hard drive tool like Recuva. It can scan the hard drive and restore the data it finds.
If this attempt also fails, you must consult a specialist, who may have other ways to access the data.
---
There are many causes of data loss, the most common of which are listed below:
Technical defects (production-related/use-related)
Human error
Malware, virus attack, hacker attack
Data theft
External influences and force majeure (floods, storm damage, etc.)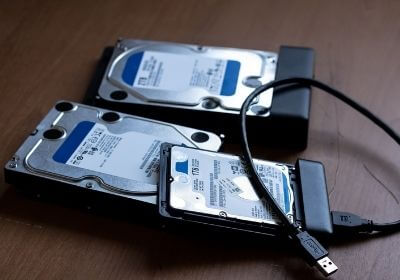 Data loss due to technical problems
It's worth mentioning that since any type of data storage system is a man-made technical device, it is also prone to errors. For example, although an already defective hard drive can be installed in a computer, even flawless data carriers wear out over time and wear and tear is a cause of data loss. Flash-memory-based hard drives such as SSDs and USB sticks also become unusable after a set number of storage operations, even though the number of operations is usually very high in this case. Unlike hard disk drives (HDD), i.e. the classic hard drives, however, SDDs have no mechanical parts that can be broken by impacts, for example. Mobile devices in particular are thus more susceptible to data loss. This makes sense, because portable devices are more exposed to possible damage due to incorrect transportation, breakages, falls, as well as increased general wear and tear. There is no universal solution for avoiding these technical causes of data loss. Back-ups and regular data transfer to other storage media can ensure that data is protected. Moving data to the cloud is another effective method, especially for large volumes of data. The cloud also prevents data loss due to human error.
Data recovery after a hard drive head crash
A head crash is a defect or malfunction of the hard drive's read/write head. It can have various causes and consequences. Whether data recovery is possible always depends on the type and extent of damage. If there is any suspicion of read/write head damage (head crash), you should immediately stop operating the affected hard drive. If the defective read/write head continues to move on the hard drive, the probability of damage increases. As a rule, a head crash can be identified by clicking, grinding, clacking and scratching noises. The causes are usually mechanical influences such as tipping over, falls, impacts or manufacturer-related malfunctions.
If the hard drive sustains mechanical damage, especially in the area of the read/write head, a specialist must carry out data recovery. Trying to recover the hard drive and the data yourself usually only makes things worse.
When consulting a specialist, you should definitely make sure that they have the required hard drive recovery expertise. An appropriate cleanroom laboratory, required spare parts and necessary knowledge are essential. The outcome always depends on the relevant damage. The higher the damage, the greater the effort involved. However, data recovery is still possible in this case.
Using data recovery software to recover data by yourself
Anyone can accidentally delete important data. Although this is not pleasant, it is reassuring to know that you can resort to special data recovery software to help you recover deleted files, even if they have not been backed up. We recommend the following two options:
Disk Drill – Instructions
Once you have installed and started the Disk Drill software, all hard drives and USB sticks connected to the computer are displayed in the program window. There is a Recover button to the right of each drive. Click it to start searching for the deleted data on the respective drive. Although you can check the boxes to select additional methods, it makes sense to run the quick scan first and then the deep scan. The deep scan takes a little longer but can help you find a lot of data. Once the search is completed, the data can be recovered. Disk Drill offers the option of copying the files to another drive or a specific folder. After that, you can also view the files that have been found. However, since you cannot search for a specific file, it also takes some luck.
The Recovery Vault feature even allows you to designate folders and files for enhanced protection. You can also create a byte-level backup of a drive and use it to recover failed storage devices.
First start the installation process and confirm the language "English". Then accept the license conditions by clicking "Accept". Accept the defaults for creating an icon on the desktop, entry in the Start menu and the automatic update search. Click "Finish" to end the process and start Recuva.
When you start the program, the "Recuva Wizard" appears. You can check the box here and click "Do not show the wizard at startup". Then you can select the kind of file you want to recover. You can choose one or more of the following: email, documents, videos, music, pictures, etc. If you want to perform a general search, click on "Other" and then on "Continue".
The next step is to specify the directory the file you are looking for was stored in before you deleted it. If you don't remember, you can click "I'm not sure", in which case the entire PC will be searched. Now you can start the search by clicking the "Start" button. Recuva searches all closed drives for the files that were deleted via the Recycle Bin. Once you have finished this step, you can also activate the depth scan here.
The result is displayed as a list of found files. The colors indicate whether the data can be restored:
Green = no problem
Yellow = possibly
Red = not possible
You can now select the files you want to restore by checking the box to the left of the file names. Then click "Restore".
Last but not least, you will be prompted to specify a folder in which you want to save the files. Recuva will then restore the selected files and save them to the desired location.
---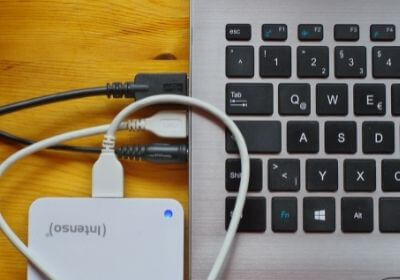 Reading out a defective hard drive is only possible and recommended if it is caused by a logical defect. If the hard drive makes strange noises, you should consult a specialist. Otherwise, the following measures should be carried out:
Clone the hard drive

In this case you can use free software to clone the hard drive 1:1. The copy is identical to the formerly functioning hard drive and ensures that you can safely perform data recovery.

Set aside the hard drive to be recovered

Remove the defective hard drive or disconnect all cables so that the hard drive can no longer be used. Then start the PC and you can start the data recovery process. Free apps are available for this as well. Free software is sufficient for a first try. It allows you to test whether such software can be used to recover the data at all.

Clone analysis

Regardless of which program you use to recover the data, you will have to search the cloned hard drive afterwards. This always takes some time.

Restoring the data

If everything went well, you can restore the data in the next step. However, you should definitely check the data after recovery. If data is missing or corrupted, you can start the deeper search again.

If the project does not succeed, you can still resort to a specialist. They have plenty of experience with hardware and software and better ways of accessing the data.
---
Experts usually have more ways to access seemingly lost data. The good thing is that consultation tends to be free of charge. You can simply take your devices to a specialist. Rather than charging you for an analysis, a reputable specialist will give you an estimate about the chances of successful data recovery. After that you can decide for yourself whether you want to accept their service and place an order to have your data restored. If you decide to go ahead with it, the specialist will first choose the best data recovery solution for the individual case. Reputable providers also inform their customers about the progress by phone or email. Data recovery is performed in a laboratory or clean room. If necessary, the data carriers are physically repaired and many different tools are used in an attempt to recover the data. If this succeeds, the recovered data will be saved encrypted on an external hard drive. Costs can vary. This always depends on the damage itself and the effort involved. Data recovery for single hard drives can easily cost hundreds of dollars if you resort to reputable and competent specialists. However, if you want to recover your data because it is really important, it is worth the expense.
---
Although it is possible to restore data if you have deleted it or your hard drive has stopped working, unfortunately you can't really count on getting every file back. You may not lose great amounts of data, but you have to be prepared for this eventuality, as a bit of luck is always involved. A specialist can probably provide you the best help with your problem, even if you have to dig deeper into your pocket. Especially if you are not really a technology, hardware or software buff, but your data is particularly important to you, you should contact a specialist, otherwise you might just end up exacerbating the damage.
Created: January, 09 2023