Discord vs. Teamspeak – Which team chat is the right one?
Chats, calls, video calls are now part of everyday life. Whether among friends, gamers or at work, the question is always whether it should be Discord or Teamspeak when it comes to a telephone program. Which is better suited to individual needs, preferences and applications? If you are also asking yourself this question right now, the following compilation will be of help and shed some light on the subject.
---
---
This instant messaging service has gained popularity in recent months. More than 300 million people now use this platform. This platform is particularly popular in the gaming scene.
Function:
This is a mix of online forum, social media platform and messaging service. Private and group chats are also possible, as well as (video) calls. A user can see whether another is currently online or not. Content can be shared by linking your account to your private profiles on other networks.
Usage:
You can send videos, messages, pictures or documents in different chats. It is also possible to create your own server. Servers are areas where you can exchange information with friends, other users or even work colleagues on a specific topic.
To connect to a server, you need an invitation. This usually consists of a URL, so you only have to click on it. To get started, you first set a nickname and password and can create your own server right away.
A special feature is the bots, which perform an automated function to help all users manage large servers. Discord has a special website to clearly explain the range of different and numerous bots.
App:
This can be easily downloaded to your cell phone. But is also intended for the PC, since this is not a pure mobile app.
Costs:
Both the use and the creation of a server is free of charge.
---
Teamspeak is a voice conferencing software that allows users to communicate or send files to each other over the Internet via voice or text message.
Function:
The focus of Teamspeak is on talking, chatting and communicating. In order to communicate with each other, a user must connect to a server, which in turn can be divided into several channels. In these channels, two users or a group of users can talk and exchange information with each other. Video calls are not possible.
Usage:
A microphone is required for use. When you start the program for the first time, you need to set a nickname. Afterwards you can contact other users via "Connections". You can enter a server address under "Connect" or search for a server from the list via "Server List". If a server has been started without any problems or errors, you can connect to the server using the Teamspeak client.
App:
The Teamspeak 3 app for Android and iOS costs money and is not free.
Costs
The cost of the app is about €1.70. However, the use of the client is free of charge. If you want to create your own server, this also incurs costs.
---
Availability
iOS, Android, PC, Mac, directly in the browser
iOS, Android, PC, Mac
Text and voice chat
Emojis
Costs
none
Setup- free of charge Further servers- chargeable
Privacy
Video chat
available
must be installed
---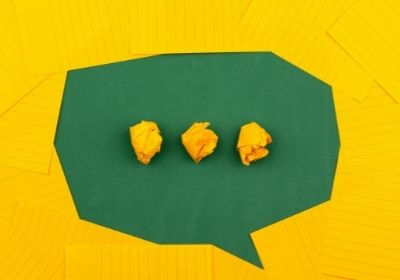 Setting up Discord:
1. Install and launch Discord software. Alternatively, you can open the app in the browser.
2. Log in with username and password.
3. Click on the PLUS in the menu bar.
4. Select the "Create server" window
5. Choose a server name and if you want to set an individual logo.
6. Finally, click on "Create".
7. Invite friends
Setting up Teamspeak:
1. Download TS3 client and install it on your computer or cell phone
2. Start TeamSpeak Client
3. Open the "Connections" menu and then click on "Connect"
4. Enter server address
5. Select a nickname and enter the server password if required
---
Discord collects personal data, such as email address, IP address, VOIP data, shared pictures and messages, activities that take place within groups and the service. All information may be shared with third parties. Teamspeak collects the IP address, nickname, TeamSpeak 3 specific ID, account creation date, last login and logout, number of logins. Information is treated confidentially.
---
Discord offers users many advantages and conveniences. However, there is one major drawback! Data protection is not taken very seriously here. As the company is based in the United States, the laws of the United States data protection rules apply.
---
TeamSpeak is a company that has its headquarters in Germany. The providers take the protection of their users' personal data very seriously and treat it confidentially and in accordance with the statutory data protection regulations. The company is compliant with the GDPR.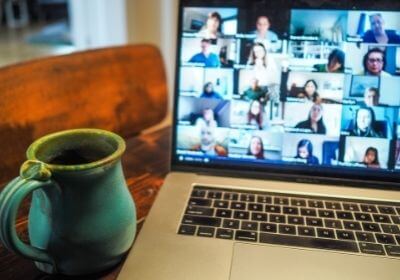 ---
One important thing is missing here. End-to-end encryption, such as with WhatsApp. This is not available. In terms of safety, that's a problem.
---
Chat messages in TeamSpeak are end-to-end encrypted. The voice packages are also AES encrypted with the correct setting. Caution is advised when sending files. There is no exact information on how these are encrypted at TeamSpeak.
---
How much data volume does Discord consume per hour? This is a question many users ask themselves when using it, as they also use Discord via cell phone and mobile data network. So, how much MB of data should I expect when using the Discord app on my phone? Currently, the voice chat uses a 64 kbps bitrate and that results in a data consumption of about 1 megabyte every 2 minutes. If you use Discord for an hour and talk a lot with one person, the data consumption increases to 28.5 megabytes. When more participants are added, the consumption increases again.
While the data consumption of Teamspeak on the PC is not a big deal, the question is also how much data per hour to expect when using the mobile internet.
How much data volume is consumed depends on different things, like:
Number of users in the channel.
The selected codec and the voice quality.
Number of calls (when talking, more data must be transferred, so the data consumption will be higher).
It is difficult to say across the board how much data volume is really consumed every hour. Basically, you can assume around 8 KiB/s for each user in upload and download when you are having a conversation.
---
Discord offers many opportunities for communication with friends, work colleagues and with group participants on various topics. First and foremost, however, Discord is in strong competition with TeamSpeak, and both programs are particularly popular in the gaming scene. Gamers share their experiences or their gaming successes with like-minded people. Although Discord has grown in popularity, TeamSpeak is still in first place. 54.64% of users prefer to use TeamSpeak over Discord. Only 33.08% of gamers prefer to communicate via Discord. It must be because TeamSpeak was actually designed for this scene.
---
It is up to you to decide whether Discord or TeamSpeak is better for you. It depends on what you want, what applications you want, and what you focus on. As a gamer, you will probably still choose TeamSpeak, even though it doesn't have emojis and you can't make video calls. There are fewer options, but safety is the priority here. Discord is also used beyond the gamer scene. The big disadvantage, however, is that personal data is not protected. If data security is particularly important to you, you should be careful with Discord. Advantages and disadvantages must be judged individually.
Created: December, 19 2022