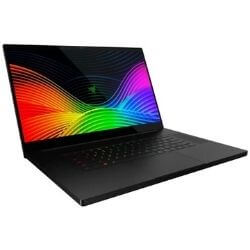 Reduced Laptops
Buy cheap aptops. Discover and access many reduced models.
Laptop Outlet. Laptops are part of today's basic equipment and serve the effective and location-independent work. The choice between a laptop or laptop depends on the particular application and gives factors such as price and performance. A laptop is therefore more recommended for the home office or mobile work. Accordingly, there are laptops in different designs and price ranges. Here at computeruniverse Outlet you can get hold of a selection of well-known laptops at particularly low prices. Only while stocks last. Access now and secure a cheap laptops.
Laptop Outlet and Sale
Laptops are practical, easy to transport and still offer excellent performance. More and more people use laptops to work, surf or even play games on the go. However, laptops with a good performance have their price. If you want to use a laptop, but can not or do not want to spend so much money for it, you should look around in the laptop outlet and sale. Here you can find laptops from well-known manufacturers at a particularly low price. It pays to be quick, because the offers are only available while stocks last.
---
The word outlet is often accompanied by a negative connotation. In the outlet there are cheap things that no one wants to have, so they are sold cheaper. This or similar is what many people think about an outlet. In one point they are right, because products that are offered in the outlet are a lot cheaper. What is not true is that these are products that no one wants. There are many reasons why laptops are offered in the outlet. Anyone who is familiar with today's tech world knows full well that every year there are new models that replace their predecessors. Many people always have to have the latest technology and are happy to pay a lot of money for it. However, it is often the case that the innovations are only minimal. This means that the predecessor models have almost as much to offer as the latest variants. So if you don't necessarily always have to have the latest of the latest, you can save a lot of money with a model from the laptop outlet and still not have to sacrifice performance. Even laptops that are returned are included in the laptop sale. It is always ensured that these devices work perfectly, because they are previously put through their paces, in this case processor and co. Buying reduced laptops has many advantages, which are not only found in the price.
---
Buying discounted laptops has a few advantages. The biggest advantage is of course the price savings. Depending on the product, buying products from the Laptop Sale can save you quite a bit of money. The amount of savings depends, among other things, on whether it is a previous model that has been replaced by a new one, or whether it is B goods. Many will now ask why it is better to buy a device from the laptop outlet instead of simply looking for a model that is sold by private? The reason is quite simple and can be summarized in a few words: Warranty, guarantee and legal right of return.
Legal right of return
The legal right of return ensures that the customer can return the purchased device within a certain period, this period is 14 days, but can also be extended on the part of the store. So the customer has a right of withdrawal and can return his products within the withdrawal period without giving any reason.
Guarantee
Another advantage is that many products in the laptop sale are sold with a warranty from the manufacturer. Whether there is still a warranty on the device and how long it lasts varies from laptop to laptop.
Warranty
Furthermore, computeruniverse grants a warranty of one year on all devices in the laptop Outlet. This warranty allows the return of a defective laptop if the defect was already present at the time of handover, i.e. delivery of the device. In this case, the device can either be repaired or replaced.
So when buying a discounted laptops at computeruniverse, the buyer has more security. Often there are problems when buying from private sellers, for example if the device does not work properly or it does not correspond to the description. Private sellers then like to get in the way and do not take anything from it. This does not happen with devices from the laptop Sale. We always try to solve any problems together with the customer.
Detailed warranty and guarantee information can be found on each product page.
---
A B Ware laptop is a returned laptop from an order. Customers often order laptops that they don't like after all. They unpack them, switch them on once and then realize that either the design doesn't fit or they had perhaps imagined something different. The device is then repacked and sent back. Instead of then disposing of these devices, they are given another chance. In most cases, the laptops were barely used and sent right back. However, since they have already been opened and used, they can no longer be sold as a new device. In that case they are offered as B goods in the laptop Outlet. Of course, all devices are checked before sale, repackaged and offered at a lower price. If a laptop B Ware has optical defects or is missing an accessory such as a pen or similar, this will always be stated in the description of the device.
---
There are many reasons why a laptop is discounted. There are often promotions in which high-quality laptops are offered at particularly low prices. If you are quick, you can often make very good bargains then. Another reason is when models are a bit older and have been replaced before successor models. Technology is advancing very fast today, what was in today is out tomorrow. Often the so-called older models were the newest models just a year ago. Even with these laptops, it is possible to find good bargains. Finally, there are the remaining stocks. These are laptops that were once very popular and were accordingly stocked in a very large quantity. When new models come on the market, these remaining stock items are sold at a lower price and come to the laptop Outlet to make room for new models.
---
Cheap laptops on sale
If you are looking for a cheap laptop, but you don't necessarily need the latest model, you should take a look at our laptops outlet and sale. Here you can find high-quality laptops at very low prices. There are always new offers, but you have to be quick. Often there is only one unit of a model available. Keep checking back and find the laptop you want at a special low price.