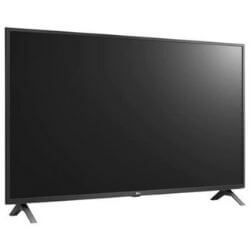 Reduced TVs
Buy cheap TVs. Discover and access many reduced models. TVs reduced, remnants and individual parts
TV Outlet. Super high-definition and inexpensive TVs are already available for little money. The current TVs are sharper than ever before and features like Youtube or Netflix can be easily used with a SmartTV. There are televisions in different designs and price ranges. Here in the outlet you can get hold of a selection of well-known televisions at particularly low prices. Only while stocks last. Access now and secure a TV.
Buy cheap quality - TV B-Ware
Does it always have to be the latest TV model? No, even the previous models offer a wealth of features and are available at TV Outlet at a very reasonable price!
---
Your TV is already a few years old. More and more often there are small dropouts and you fear that it will soon stop working altogether. Although you don't watch much TV, you still want to enjoy a nice movie in the evening or see what's interesting on the news. So not owning a TV is not an option for you. But if you already have to buy a new TV, you also want a model that is technically up to date, but you also don't want to spend too much money. A quandary, at least that's what you think. Do you have to spend a lot of money on a new TV? No, there is another way, because there are also TVs B-Ware. Now you will probably immediately think, B-ware, no, such a thing does not come into my house. In that case, you probably have a wrong view of B-ware, which you might want to revise. In our guide you will learn everything about TVs B-Ware and how you can benefit from our TV Outlet.
---
Quite simply, in this section there are TVs and TV sets that are significantly discounted in price. However, this does not mean that they are inferior goods, quite the opposite. The products can be, for example, leftover stock or returns from orders. However, there are often items that are offered with particularly high discounts. The reason for this is not that the items are damaged or have any malfunctions. Today, technical novelties are released almost every day. Just when the latest TV of a brand is on the market, the company announces that in a few months it will release another new model, which will again offer other functions that were not available before. Today, . It is out of the question for them to buy a model from last year, even if the difference to the new model is only minimal. To be able to sell the older models anyway, they are discounted in price to make room in the warehouse for new devices.
What does that mean for you? Quite simply, you can secure a modern TV with trendy features at a particularly low price. In the TV Sale you will constantly find interesting devices that have a wide range of functions. Of course, new models always offer new features, but often they are not major revolutions. This means that you can live very well without this feature. If you are not one of those people who always need to buy the latest thing, you will definitely find a very interesting TV in our TV Outlet that will meet all your requirements.
---
Short answer: You save a lot of money. Due to the fact that manufacturers regularly launch new series, which differ only insignificantly from the previous series in terms of technology, and the older series then have to be sold off, you get top TVs offered at a low price. The important thing is that there is no loss in quality. The models of the previous series may lack a small technical detail that the new models offer, but they are by no means totally outdated and also offer a great TV experience.
---
The offers change constantly, but all brands are represented. Samsung, LG, Panasonic or Philips, all models can be sold cheaper. In the TV Outlet, models in all possible sizes from 32 inches to 65 inches are waiting to finally be used. Of course, the models offer very good quality, there are TVs with Full HD, UHD/4K, OLED and QLED available. As you can see, you don't have to settle for outdated technology if you want to get a good bargain.
---
Yes, it is now the case that almost every model in the TV sale has the ability to connect to the Internet. This capability turns the models into a smart TV. It is therefore possible to connect these devices via LAN cable or Wi-Fi, and most models even offer both options.
Smart TVs allow direct access to the Internet and thus to various streaming portals. There are also preinstalled apps that allow access to portals like YouTube or the media libraries of TV stations. But online games, social networks, Internet radio or simply the browser can also be accessed via a Smart TV. Many devices also offer the option of installing additional apps.
Today, these models also make it easy to transfer the TV program to a smartphone or tablet, or vice versa, to display content from mobile devices on the smart TV. In addition, some smart TVs offer the option to control them easily with the smartphone. A TV B-ware with smart function offers largely the same possibilities as a brand-new smart TV model.
---
The world is becoming more and more modern, there is new technology everywhere. But not everyone necessarily always has to have the latest technology. Are you one of them? Then you can make good bargains in our TV Sale. Buy a TV B-Ware with 55 inch size and treat your children from the savings also a device, perhaps a model with 32 inches. Maybe you also equip your bedroom with a small TV at the same time. Then you can enjoy your breakfast in bed on Sunday while watching a nice movie. The price is certainly not in your way, because the TVs in the TV Sale are so cheap that you can also buy several models at once. Browse through our TV Outlet category and find the models that will give you a whole new TV experience and enjoy the money you saved.