Hellblade: Senua's Sacrifice gratis!

Jetzt MSI GTX 1080 oder 1080 Ti Grafikkarte kaufen und Hellblade: Senua''s Sacrifice gratis sichern!
Beim Kauf einer MSI-Grafikkarte der GTX 1080- und GTX 1080TI-Serie gibt MSI im Aktionszeitraum ab dem 05.02.18 kostenlos das Spiel Hellblade: Senua's Sacrifice dazu. Um das Spiel zu erhalten, müsst Ihr die gekaufte Grafikkarte bei MSI registrieren. Weitere Infos findet Ihr auf der MSI-Aktionsseite. Dort erfolgt auch die Registrierung.
Mehr zu Hellblade: Senua''s Sacrifice | Teilnahmebedingungen ansehen
Teilnehmende MSI GTX 1080 und GTX 1080 Ti Grafikkarten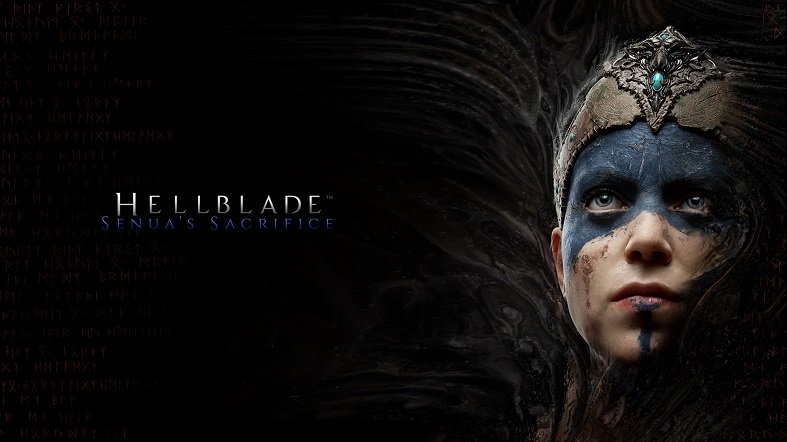 Hellblade: Senua's Sacrifice

Von den Schöpfern von Heavenly Sword, Enslaved: Odyssey to the West und DmC: Devil May Cry kommt jetzt eine brutale Reise in die Welt der Mythen und des Wahns.

Im Zeitalter der Wikinger macht sich eine gebrochene keltische Kriegerin auf in die Hölle der Wikinger, um für die Seele ihres toten Geliebten zu kämpfen.
Hellblade: Senua's Sacrifice wurde mit Neurowissenschaftlern und Menschen entwickelt, die Erfahrung mit Psychosen haben, und wird Dich tief in Senuas zerrütteten Verstand entführen.
Screenshots

Systemanforderungen
Betriebssystem: Windows 7, 8, 10 Prozessor: Intel i5 3570K / AMD FX-8350 Arbeitsspeicher: 8 GB RAM Grafik: GTX 770 mit 2GB VRAM / Radeon R9 280X 3GB DirectX: Version 11 Speicherplatz: 30 GB verfügbarer Speicherplatz Anmerkung: Minimale Bildschirmauflösung 1280x720 Pixel
Teilnahmebedingungen
Der Aktionszeitraum ist vom 05.02. – 01.03.2018
Die MSI "Hellblade"-Aktion ist auf teilnehmende Modelle und Händler beschränkt.
Der Game Key zu Hellblade ist nur bei Steam einlösbar.
Der Game Key zu Hellblade kann erst 2 Wochen nach dem Kauf der Grafikkarte beantragt werden.
Es können maximal nur 2 Game Keys pro Person beantragt werden.
Diese Promotion ist überall dort ungültig, wo sie von Rechts wegen verboten ist.
Doppelte Einträge mit derselben Daten werden ohne Mitteilung an den Eintragenden automatisch gelöscht.
Die E-Mail Adressen der Teilnehmer werden bis zum Ende der Aktion gespeichert und ausschließlich für die Verwaltung der Aktion eingesetzt. Der Veranstalter der Aktion verwaltet die Teilnehmerdaten.
Die Teilnehmer werden von MSI per E-Mail benachrichtigt.
MSI behält sich das Recht vor Änderungen ohne vorherige Ankündigung vorzunehmen.