---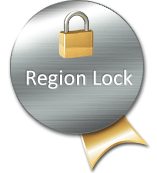 Note: The device will be delivered with region lock. Because of this lock, the mobile will only be usable in Europe or the European Economic Area. To use the device with a different SIM-card, it has to be unlocked by the manufacturer. The unlock process will not be done by computeruniverse, you will have to ask a local partner to do this. To use a European SIM-card for the first activation will not result in an automatic unlock of the device.
---
Meet Galaxy S20+. With revolutionary 8K Video Snap and Space Zoom up to 100x, the way you capture and share your life will never be the same. Shots you never even knew where there are suddenly just a tap away. Get closer to the action than ever before with Samsung most advanced zoom yet. With the power of 10x Hybrid Optic Zoom and highest resolution image sensor to date, you'll capture moments you might have missed.
Capture crisp content with staggeringly high-resolution video for a smartphone
8K video
Single take
All day battery
Storage
Security
Capture crisp content with staggeringly high-resolution video for a smartphone.
Galaxy S20+ resolution jumped from 4K to 8K - 4x bigger than UHD and 16x bigger than HD. Not only are videos sharper, you'll be able to pull full 33MP stills directly from your videos.
8K video
People walking on the street in front of an ad for a fitness center, with a woman pulling on a big rope. The video timeline reverses until we see a man walking in front of the fitness center ad, appearing to be pulled by the rope. The 8K video snap icon appears and is tapped, capturing a still of that moment
Single take
Shoot one shot, produce multiple pieces. This is burst mode on beast mode. Single Take's AI captures up to 10 seconds in a variety of still and video formats with one tap, so you can focus on getting the best shot in the moment without worrying about how you're capturing it.
All day battery
Power on and on and on... Samsung batteries are powerful, maxing out at 5000mAh (typical). But they're also intelligent, adjusting to your mobile habits to save power and go the distance, so you can stream, game, chat and text for hours before having to recharge.
Security
Protect what's yours with a massively upgraded security system. Put private data on lockdown with security that protects your PIN, password, pattern and Blockchain Private Key. Combined with the Knox platform, security is infused into every part of your phone, from hardware to software. And for business owners, Knox protects your data by isolating, encrypting and securing it. Trust your security with the security trusted by governments around the world.
Any described warranty is supplied by the manufacturer of this article and is provided at least in germany. The full warranty information, including the coverage and requirements to claim the warranty is detailed on the manufacturers website. You can find a link to this site on our
brand overview
.
More information about warranties
.