LG gram (2022) 17Z90Q-G.AP79G Business Edition 17"2560x1600 IPS i7-1260P 16GB RAM 1TB SSD W11P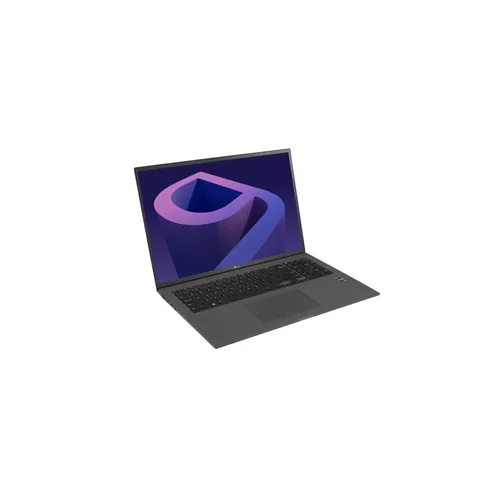 43.2 cm (17.0") Notebook, Windows 11 Pro
Display: 2560 x 1600, IPS, non-glare
Intel Core™ i7-1260P 12x 2.30 GHz
Intel® Iris Xe Shared Memory
16 GB RAM, 1 TB SSD
2x Thunderbolt 4, 2x USB 3.1 Gen2 Typ C, 2x USB 3.1 Gen2, Wi-Fi 6E (802.11ax)
Item No.:1C16-1NF
,
Manufacturer's no.:17Z90Q-G.AP79G
Available since: May 2022
Item No.:1C16-1NF
,
Manufacturer's no.:17Z90Q-G.AP79G
excl. VAT 
---
ednet Mouse Pad + 4,90 €
Digitus Gel-Pad + 13,90 €
---
LG gram 17" ultra-lightweight laptop features a 16:10 IPS anti glare display and Intel Evo 12th Gen. processor.
See more on screen
Color your life
Clear your vision
Low reflection in bright light
Slim, trim and lightweight
Satisfy your desires from gaming to creating
Need for speed
Attention sensing
Privacy protection
Intuitive screen control
Assistance and Wellbeing Alerts
For videoconferencing
Enjoy videoconferencing
See more on screen
Immerse yourself with the 16:10 aspect ratio display. Scroll less and spend more time on your hustle.
Color your life
Bring your content to life with the wide color gamut.
Clear your vision
Outstanding clarity with wide viewing angles.
Low reflection in bright light
The anti-glare panel helps reduce screen reflections during the day or while using the LG gram outdoors.
Slim, trim and lightweight
Ultra-slim and portable. LG gram is your lightweight companion when you're on the move.
Satisfy your desires from gaming to creating
Powered by the 12th Gen Intel Core processor. Satisfy your desires from gaming to creating.
Need for speed
LPDDR5 memory allows faster processing for more work efficiency and multi-tasking abilities.
Attention sensing
Face, eye and gaze sensing that boosts security and creates intuitive experiences.
Privacy protection
Presence detection: automatically locks or turns off the screen when you leave your laptop. Smart display: blurs the screen when you look away. Privacy alert: shows an onscreen warning if someone looks over your shoulder. Privacy guard: blurs the screen if someone else is looking at your screen.
Intuitive screen control
Snap Window: efficiently transfers active content to the screen you're working on. Smart Pointer: tracks your gaze and moves the mouse pointer accordingly.
Assistance and Wellbeing Alerts
Smart functions that put your well-being first. Smart Player: pauses media in your absence. Posture Warning: detects and alerts you on your bad posture. 20-20-20: alerts you to look 20 feet away for 20 seconds after a fewer minutes of continuous working.
For videoconferencing
Virtual presenter: keep audiences engaged when they see you present alongside the presentation. Auto mute: mutes and unmutes you based on your screen distance. Mute warning: notifies you if you're talking while muted. Virtual camera: blurs or replaces the background, adjusts portrait framing (auto-centering), and corrects brightness.
Enjoy videoconferencing
Enjoy videoconferencing with a Full HD quality webcam, noise-canceling and facial recognition login. Power-up your device with facial recognition. Built-in Full HD webcam that provides clear video and image quality for your calls. Noise-canceling technology with dual microphones can distinguish between human and background noise to help reduce ambient sounds allowing you to communicate with clarity.
Please note that as long as it's not specified otherwise, this notebook will have German keyboard layout (QWERTZ), operating system and software.
---
Type

Display size

Resolution

Touchscreen

Display coating

Display features

Operating System

Operating System Architecture

SSD Storage

HDD capacity

Optical Drive

RAM

CPU Manufacturer

CPU Modell

CPU Cores

CPU Speed

CPU Turbo Speed

CPU performance

Graphics Controller

VRAM

GPU performance

Wifi

USB Typ C ports

USB 3.1 Gen2 connectors (USB 3.1 Typ A)

USB 3.1 Gen1 connectors (USB 3.0 Typ A)

USB 2.0 connectors (Typ A)

Video outputs

Thunderbolt ports

Bluetooth

Mobile internet

Webcam

Backlit keyboard

Docking port

Weigth (approx.)

Color

Max. Battery Runtime (approx.)

RAM type

No. of total RAM slots
---
Any described warranty is supplied by the manufacturer of this article and is provided at least in germany. The full warranty information, including the coverage and requirements to claim the warranty is detailed on the manufacturers website. You can find a link to this site on our
brand overview
.
More information about warranties
.
---
---